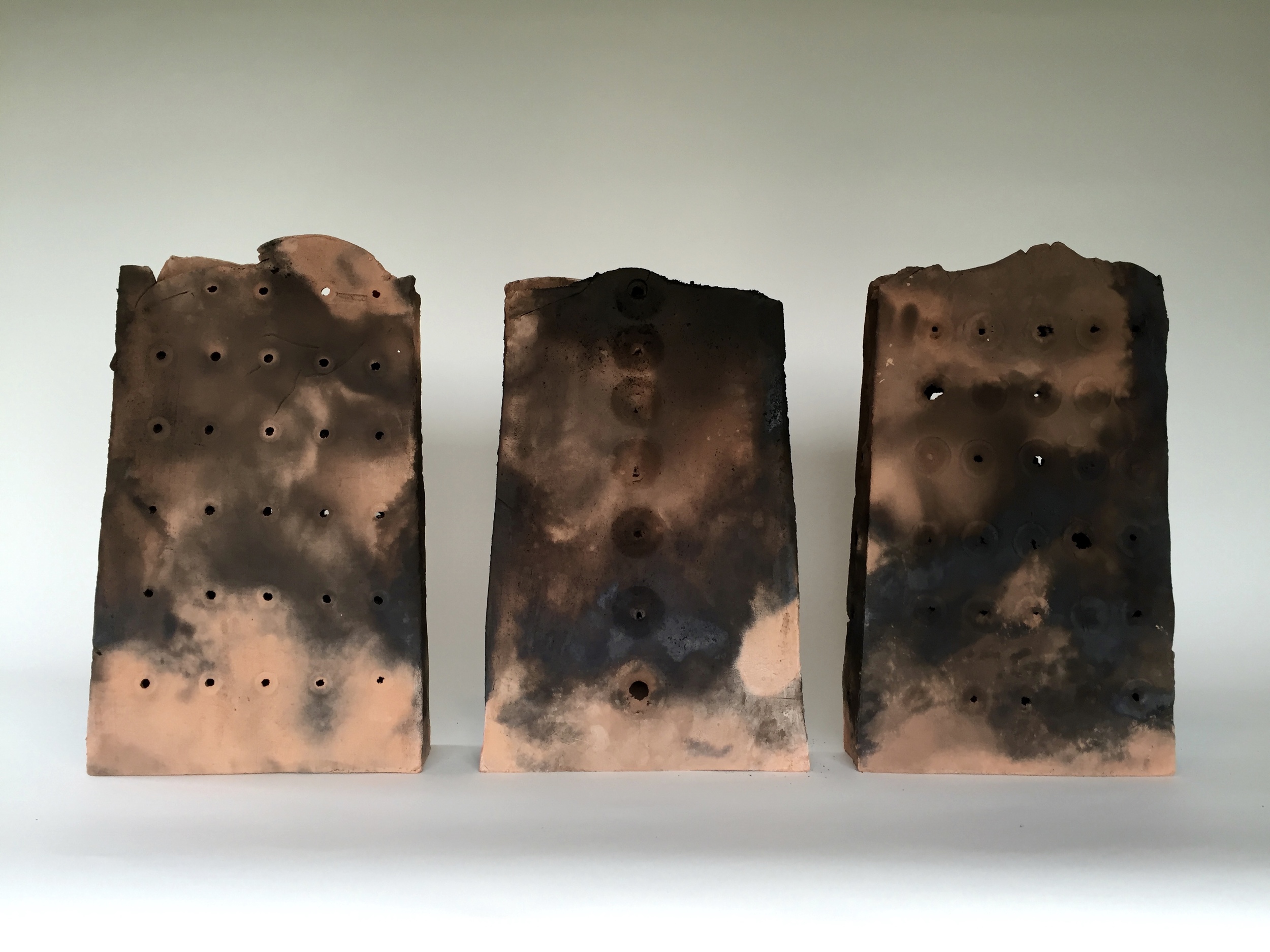 Guarded Spaces
The walls enclose an inner space that feels almost impenetrable; the perforations allow the viewer only limited access to the space within. Simultaneously, the mysterious interior draws in as the walls repel.
Smoke fired terracotta clay.
Each piece: height 50cm, width 30cm, depth 6cm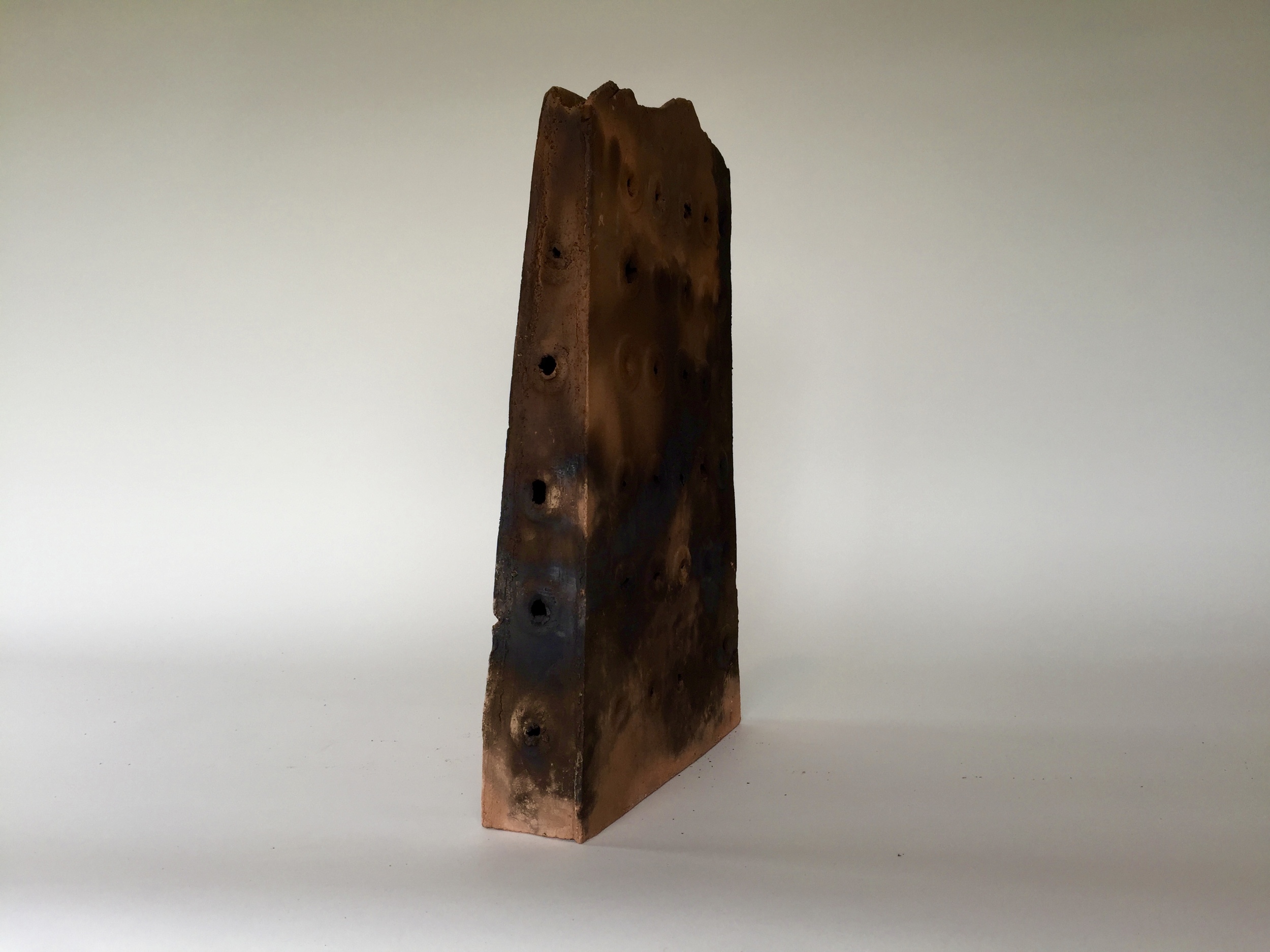 Guarded Space 1
The back and sides are equally impenetrable.
Defence is all.
There is no welcome.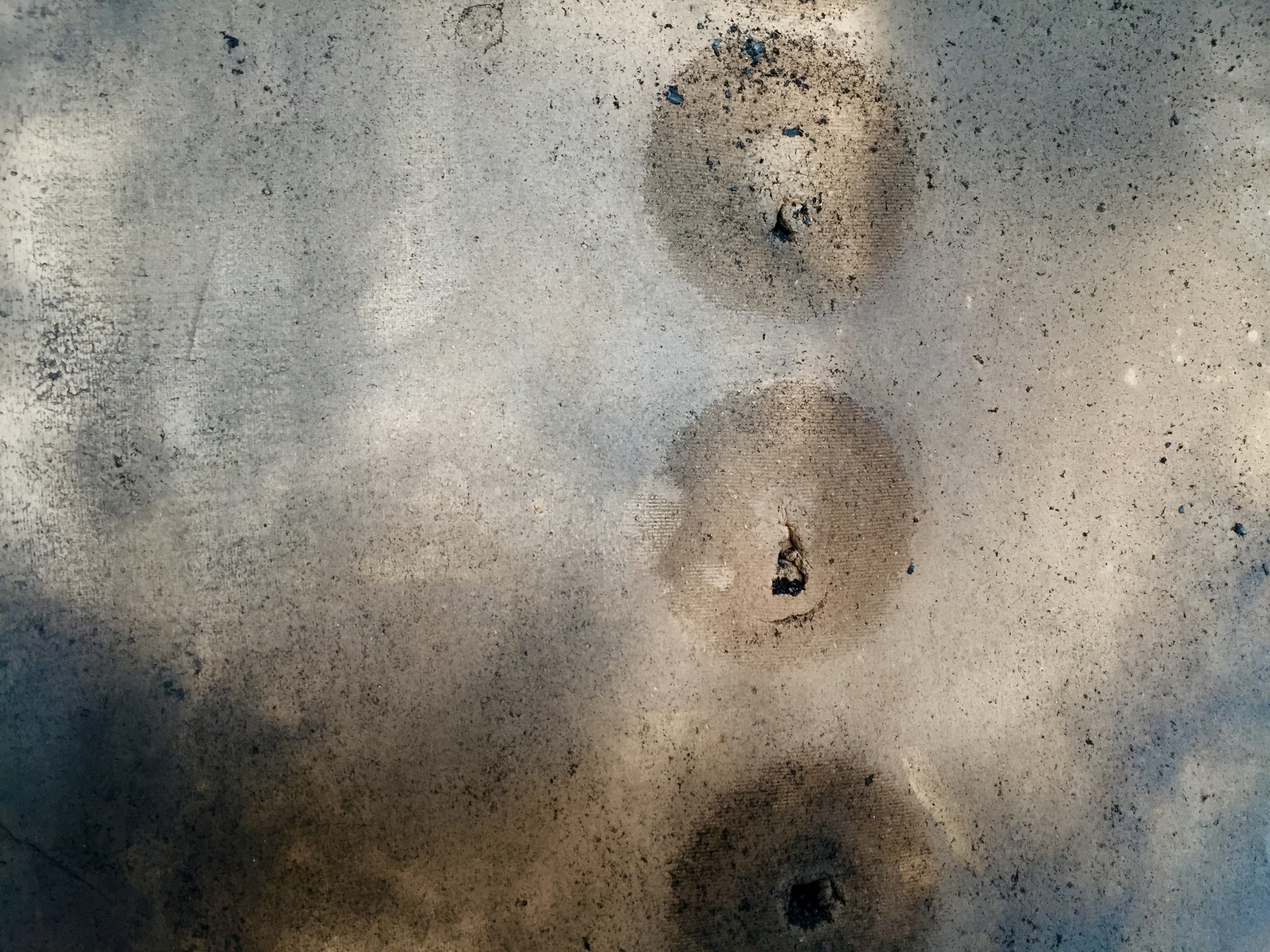 Guarded Space 2 [detail]
Conjecture and imagination must create the interior.
The ravages of fire and smoke create the exterior.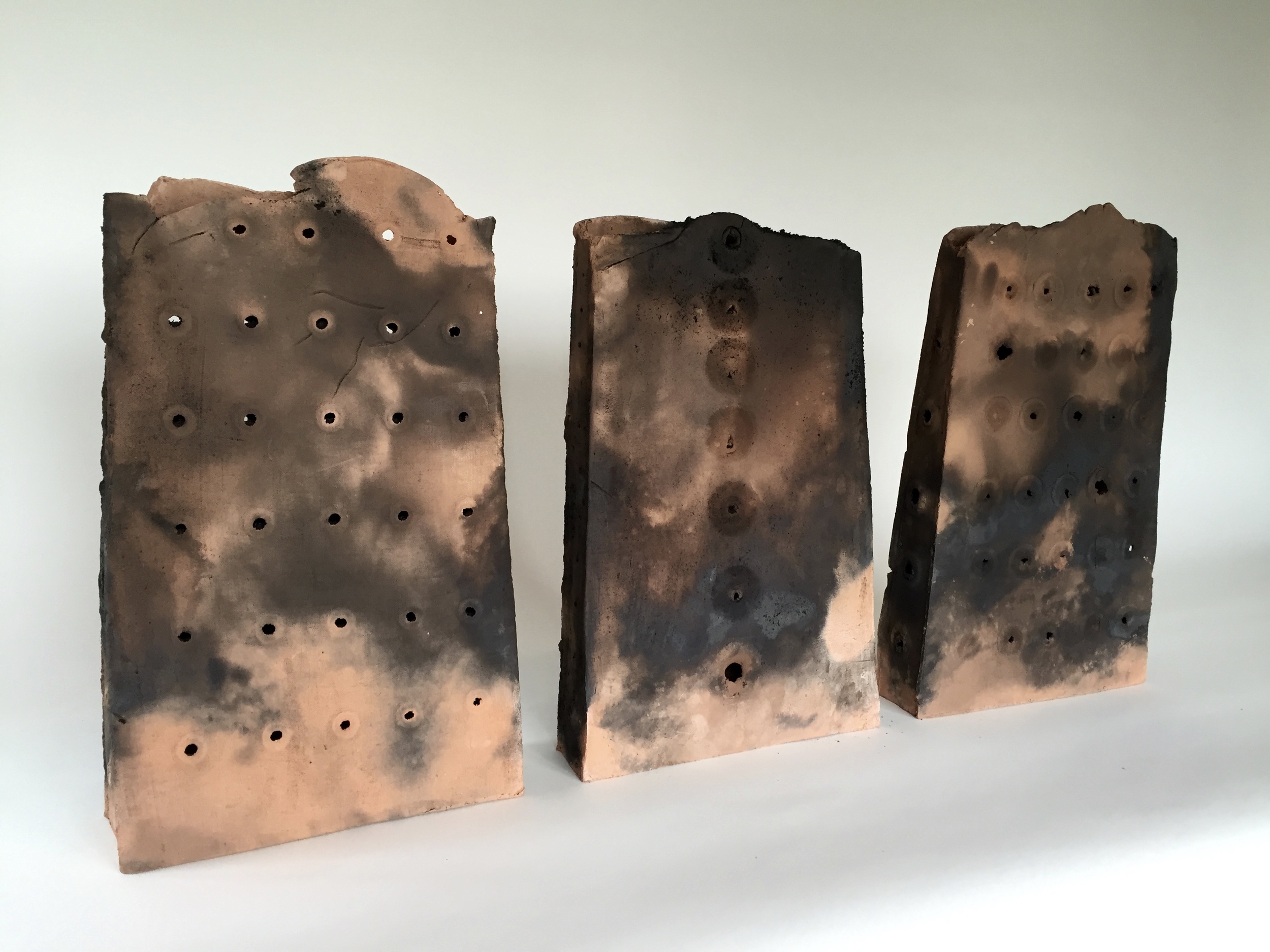 Guarded Spaces 1, 2 & 3
Fortress walls guard the space within.
Guarded Space 3
Beady eyes watch from the inner sanctum, the watcher goes unseen.
Guarded Space 3
Beady eyes give nothing away.